Engage
Q&A : How to overcome doubts & difficulties in Catholic Faith?
Q: I disagree with some of the teachings of the Catholic Church. Am I still a good Catholic if I don't agree with everything?
A: The Church is more than just a human institution—it is both human and divine. It does not have any authority on its own to teach anything at all. Rather, the role of the Church is to teach faithfully what Christ taught on earth: to authentically interpret the Scriptures and to hand on the Apostolic Tradition that has come down to us from the Apostles themselves. The word "Tradition" comes from the Latin word "traditio", meaning "to hand over."
We make the distinction, however, between Tradition (with a Big T) and traditions (with a little t). Tradition (Big T) is the unchanging, everlasting teaching of the Church, which has its roots in the Apostles and Christ. Examples of this include the fact that only wheat bread and grape wine can be used for Holy Eucharist; only men can become priests; certain moral actions are always and everywhere wrong; etc. Little-t traditions are man-made traditions that are changeable, such as abstaining from meat on Fridays (this has changed in the course of the Church's history), receiving Communion on the hand, etc. People of goodwill are allowed to have various opinions about pastoral practices, disciplines of the Church, and other traditions that are "little-t" traditions that came from human beings.
However, when it comes to Apostolic Tradition (big-T), to be a good Catholic means that we must accept it as coming from Christ through the Apostles.
Another distinction needs to be made, though: there is a difference between doubt and difficulty. A "difficulty" means that we struggle to understand why the Church teaches a specific thing, but a difficulty means that we accept it in humility and seek to find the answer. After all, faith is not blind! The medieval theologians had a phrase: Fides Quaerens Intellectum—Faith Seeking Understanding. We ought to ask questions and seek to understand the Faith we believe in!
By contrast, a doubt says, "Because I don't understand, I will not believe!" While difficulties stem from humility, doubt stems from pride—we think that we need to understand everything before we believe it. But let's be honest—are any of us able to understand mysteries like the Trinity? Do we really think we are wiser than Saint Augustine, Saint Thomas Aquinas, and all of the Saints and Mystics of the Catholic Church? Do we think that the constant 2,000-year-old Tradition, which was handed down from the Apostles, is somehow in error?
If we find a teaching that we grapple with, keep grappling—but do so with humility and recognize that our minds are limited and we often need to be taught! Seek, and you will find—read the Catechism or the Church Fathers, the Encyclicals of the Popes, or other solid Catholic materials. Seek out a holy priest to ask your questions. And never forget that everything the Church teaches is for your happiness! The Church's teachings are not meant to make us miserable but rather to show us the way to genuine freedom and joy—which can only be found in a vibrant life of holiness in Jesus Christ!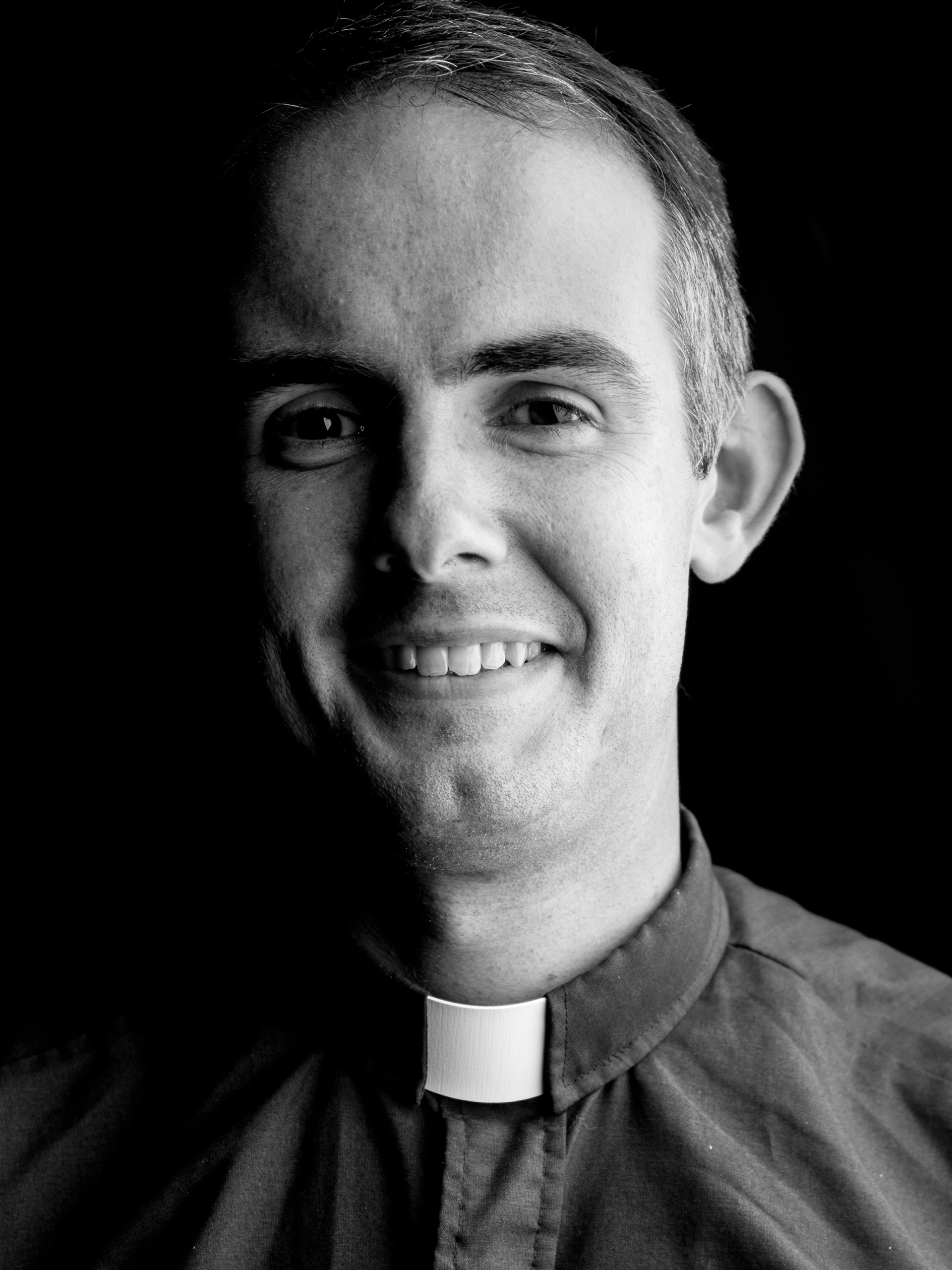 Father Joseph Gill is a high school chaplain and serves in parish ministry. He is a graduate from Franciscan University of Steubenville and Mount St. Mary's Seminary. Father Gill has published several albums of Christian rock music (available on iTunes). His debut novel, "Days of Grace" is available on amazon.com.